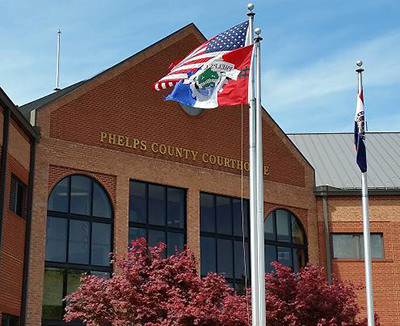 Whether you have sustained an injury from a car crash or trucking injury, slip and fall, defective product, or dog attack, an injury can take its toll on your health and your family's financial stability. You may have medical expenses, loss of income, and property damage, and trauma and emotional stress caused by the injury. It is important to receive as much medical treatment as possible to attempt to heal from your injuries. There are necessary steps you must take in order to preserve the evidence and protect your rights. Therefore, it is best to hire the services of a personal injury lawyer in Rolla to help you understand your rights and investigate your potential case.
The Edelman Law Office is experienced in working with all types of personal injury cases. These include injures from:
Defective Products;
Wrongful Death;
Slip and Fall;
Car Crash & Trucking Injuries;
Dog Bite or Dog Attack
We have an appointment only office located between Rolla City Hall and the Phelps County Courthouse. Contact us at 314-631-6777 or 573-860-8886 (local) for a freeinitial consultation with an injury lawyer.
We do not get paid unless you get paid:
We operate under what is called a contingency fee. This has been our format since we began roughly four decades ago. We only receive a fee if and when we recover compensation for you. This is the simplest form of honest in that we want the most for our clients because it also provides us with the most. The truth is that most people could not afford to hire a lawyer at an hourly rate. We understand this and have never charged an hourly rate since we began.
Hiring a Rolla Personal Injury Lawyer
A few reasons why you should hire the Edelman Law Office to represent you:  
Combined 48 years of legal experience representing victims of personal injury;
Real results for real people- We invite you to review our real testimonial from real people.
Family owned and operated;
Two generations of Edelman personal injury lawyers representing you;
Our lawyers are known to pick up the phones instead of staff when you call;
We believe in taking the time to educate our clients in the law;
Strong, Honest, and Straightforward Leaders in their field;
We have never represented insurance companies.
You get a copy of every letter in your case that enters and leaves our office so that you know exactly what is going on at all times.
Contact Us to Hire a Rolla Personal Injury Lawyer
If you or a loved one has been injured by the negligence or the fault of another party, you need to consult with a Rolla personal injury lawyer as soon as possible so you know the best legal option to take. You can talk to a Rolla personal injury lawyer from our firm for a free initial no-obligation review of your case. Call us at 314-631-6777 or 573-860-8886 (local).